Tips for Correcting Jaw Alignment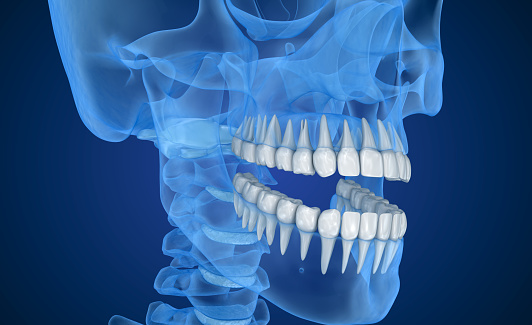 Jaw misalignment occurs when the upper and lower jaw are positioned improperly due to some dental conditions. When your jaws are well aligned, they fit together naturally, and you can eat and speak well. If you have an ill-defined jaw, you can help correct such issues in many ways. They can either be non-surgical or surgical, such as:


Orthdontic Treatment

Orthodontic treatment is the first way to help ensure that your upper and lower jaw fit properly. This treatment option is non-invasive and offers good results for minor problems. There are multiple methods that your dentist can use, such as bracers and clear aligners. Braces use brackets and wires to help shift your teeth into a more natural position. Clear aligners, on the other hand, help to correct mild and moderate misalignment by manipulating your jaws to a natural position. For adequate repositioning, you can use braces and clear aligners for months or one year.

[[[H2:Jaw Surgery]]
]
In severe jaw surgery, orthodontic treatment might not be enough to change the position of your jaws. In such conditions, your dentist will recommend a more invasive method, such as jaw surgery. The surgery works by repositioning your jaws to help achieve proper alignment. An oral surgeon will recommend surgery when other non-surgical procedures, such as braces or aligners, fail to give adequate results.


Tooth Extractions

Overcrowding of your teeth can also lead to misalignment. Tooth extractions help remove misplaced teeth and give adequate space for the others to thrive. Interproximal reduction is another standard method that helps to remove small amounts of tooth enamel and to create sufficient space for suitable alignment. These methods help to make enough room for the other teeth to thrive. This will give them enough space to grow in the proper alignment and ensure the upper and lower jaw fit well.