Impacted Canines

Surprise, AZ


When you hear the words "impacted canines", you may be thinking about your dog, and you might worry that you have a problem. While the word canine does mean dog, impacted canines have nothing to do with your dogs. If you are not sure what impacted canines are, and how Surprise Oral & Implant Surgery tell you about canine teeth.


What Are Canines?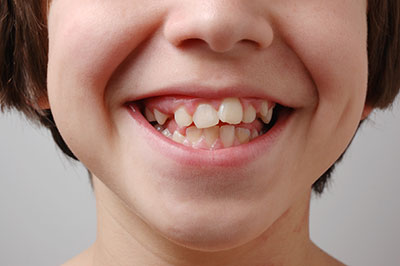 Canine teeth are also called cuspids. Some people call canines the fangs of your mouth. That's because they are the pointiest teeth you have. In the old days, people also called them eye teeth, because canine teeth are located just below your eyes. You have two top canine teeth and two bottom canines. Even though only four of your teeth are canine teeth, they are important, because they are the most common teeth to get impacted.

The canine teeth are different from your other teeth. The root system of your canine teeth are the thickest and longest roots of any teeth in your mouth. Many researchers think that canine teeth have such long roots because of the way you use your canine teeth every day. Your canine teeth are used to tear your food, especially those foods that are difficult to chew, such as hard fruits and vegetables. The canine teeth are vital to food digestion. Because they are so important, you usually get those teeth close to the end of childhood, around the time you are ready to leave elementary school.


When a Canine Tooth Becomes Impacted

Many people think that impacted canines mean they are infected, but that usually isn't the case. While there are times that canine teeth become infected, impacted teeth are stuck. Usually, impacted teeth are stuck in your jaw. Sometimes, impacted teeth are stuck underneath your gumline. Teeth can become impacted because they are blocked by another tooth. Also, teeth can refuse to erupt once they are close to your gumline. Often, people have heard that impacted teeth have to be removed. When the tooth that is impacted is your wisdom tooth, we can remove your wisdom teeth without too much trouble, because you don't need your wisdom teeth. However, you have to have your canine teeth to be able to chew properly.


How Are They Treated?

To treat an impacted canine, we need to first figure out what is causing it to be impacted. The canine might be impacted because other teeth are blocking the canine from erupting. If that is the case, we can extract a tooth to give your canine room to erupt. If overcrowding is the issue, we can also extract teeth to give them room to grow. There are also ways that we can respace your teeth to give your canines room to erupt. Each patient is different, and because each patient is different, the treatment plan for them will also be different. Whatever we decide to know, you can be confident that we will do the best we can to get your canines to erupt and take their place in your mouth.

If you have questions about your canines? Let us help. Give Surprise Oral & Implant Surgery a call at (623) 263-5042.