Exparel Non-Opioid Pain Relief

Surprise, AZ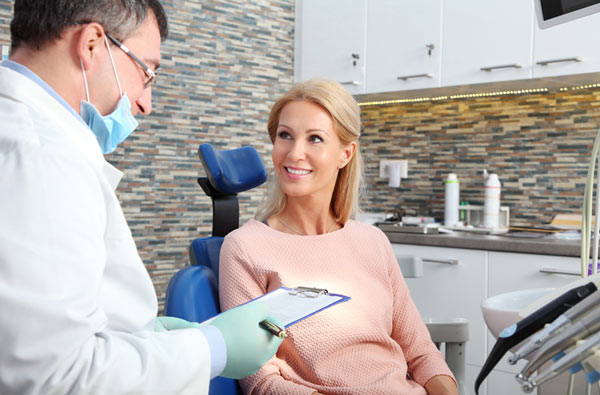 Dental surgery can include post-op discomfort, we can alleviate your discomfort with long lasting pain control using single-dose Exparel, an injectable non-opioid pain relief medication. Our dental team cares about the management of your pain relief, we can help you get the dental work you need without the discomfort during and following your procedure. Working together, we can change the face of post surgical recovery.

During your dental surgical procedure we will often use one of the many sedation options we have available, including local anesthetic for numbing the direct site, nitrous oxide as an inhalant to induce a calming effect and other oral or intravenous medications. All of these options are great while in surgery, but we want our patients to feel reduced discomfort and have pain relief for an extended time following their procedure. Exparel is an injectable medication that we can administer directly at the surgical site for targeted long term pain relief.

You can feel better after surgery, start your recovery with non-opioid pain control.


Pain Relief Following Oral Surgery

Unlike systemic medications, Exparel is targeted to work directly at the surgical site to numb the nerves that can cause pain after surgery. It does not not contain narcotics and is not addictive. Exparel is administered in our office, so it can not be overused, or used by any other non intended individual.

Oral and maxillofacial surgery can be followed by a painful or uncomfortable recovery, especially in the first couple of days. We can reduce this discomfort helping patients heal and feel better. Exparel has been administered in patients following procedures including:


| | |
| --- | --- |
| • | Wisdom Teeth Removal |
| • | Full Maxillofacial Reconstruction |
| • | TMJ Disorder Surgery |
Non-Opioid Pain Relief

Increasingly, patients want non-opioid pain relief. As more data continues to pour in on the negative long term effects of opioid use, patients are looking for a healthier solution, and we agree. Exparel is a non-opioid pain relief option designed to provide relief directly at the surgical site.

Studies have been conducted in asking patients how they felt in the days following surgery with the administration of Exparel. A majority of patients expressed that they found it less necessary to take prescribed pain relief medication, that their pain level was significantly decreased. Studies show that the administration of Exparel prolonged the time to first opioid use by 14 hours. Because of this reduced pain, on average, patients took ⅔ less of the prescribed oral medication.


Administration of Exparel

Exparel is an injectable medication, this means that it is administered by the dentist using a syringe. No pills, no hassles. Following your oral surgery and before leaving our office, we will inject the pain relieving medication directly at the surgical site. This will allow for very specific pain relief where it's most needed.

Prior to any medication being given, we will review a number of health related questions prior to surgery. Please make us aware of any medications you are currently taking, even if it seems irrelevant to your oral health. Certain health conditions or allergies may cause us to take a different approach.


Make Your Appointment Today

We can help you feel better. Call us today at (623) 263-5042 to schedule your appointment at Surprise Oral & Implant Surgery.