Supernumerary Teeth Surprise AZ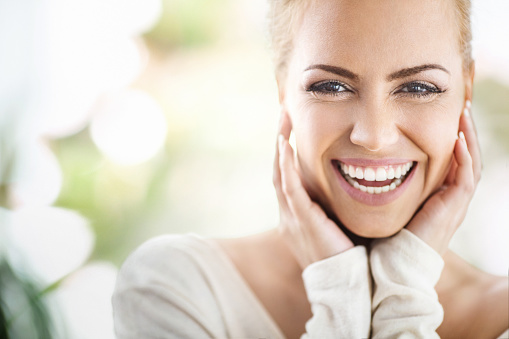 Approximately 1% to 4% of the population has a condition where they have more than the regular number of teeth an average adult has i.e. 32. Instead, they have supernumerary teeth, appearing on the dental arch. Surprise Oral & Implant Surgery utilizes the skills of highly trained and accomplished dentists, providing effective solutions for correcting hyperdontia by removing extra teeth in a safe manner.


What is Hyperdontia?

Hyperdontia is another name for rare maxillofacial complex anomaly where the patient has more than the regular number of teeth. While the teeth can appear anywhere in the mouth, they are more common in the maxilla than the mandible. Supernumerary teeth grow in addition to the permanent or deciduous dentition. In some cases, they appear as a singular tooth while others have multiple teeth growing either unilaterally, bilaterally or both. These can also appear as fully erupted or impacted. While supernumerary teeth do appear in deciduous dentition, they are more common in permanent dentition. Dr. Alexander N. Nguyen is aware of the problems having extra teeth may cause, especially in terms of chewing and speaking, and provides effective treatment options so they don't impede oral functionality.


Symptoms

When the disorder concerns extra teeth, their appearance behind or close to the usual 20 or 32 primary or permanent teeth is the first symptom. These supernumerary teeth grow various shapes, including the following:

| | |
| --- | --- |
| • | Supplemental teeth appear similar to the shape of regular teeth; |
| • | Tuberculate teeth are barrel-shaped; |
| • | Compound odontoma occurs when several small tooth-like growths appear in a close range; |
| • | Complex odontoma occurs when a tooth-like tissue grows; |
| • | Conical or peg-like supernumerary teeth are wide at the base, growing narrower towards the top. |
Causes of Supernumerary Teeth?

There is no exact cause of hyperdontia. However, there are several other conditions that may increase the likelihood of hyperdontia in some people. These may include Gardner's syndrome, Ehlers-Danlos syndrome, Fabry disease, cleft palate or lip, and cleidocranial dysplasia. While hyperdontia is apparent in patients where the teeth have erupted, Dr. Alexander N. Nguyen uses a CT scan or digital x-ray to detect their presence in patients where the teeth are still intact. Depending on the location the teeth grow in, they can either be paramolar (growing next to molars), distomolar (growing in line with other molars and not around them), or mesiodens (growing behind or around incisors).


Treating Hyperdontia

In most cases, especially where the number of teeth is not many or when they don't impede the functionality of the oral cavity, hyperdontia doesn't need intervention. Others may require treatment in the form of tooth extraction. Typically, the teeth are extracted using traditional methods using bone chisels. For more complex cases, advanced techniques and surgical intervention may be necessary, which may include piezoelectricity. If there is another condition causing hyperdontia, you experience pain and discomfort, can't clean your teeth properly, or you feel self-conscious, Dr. Alexander N. Nguyen will ensure you regain your confidence. For other cases where there is only occasional mild discomfort as a side effect of hyperdontia, the dentist may recommend medicine to manage the pain and discomfort.

Give us a call at (623) 263-5042 today to schedule an appointment with Dr. Alexander N. Nguyen if you have supernumerary teeth and want to have them removed for better functionality of your maxillofacial region.