What are Dental Implants?

Surprise, AZ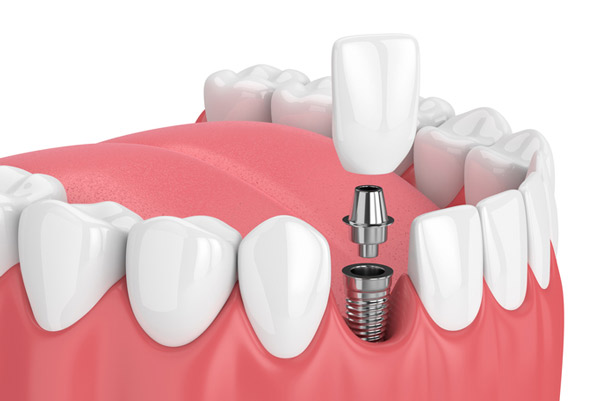 If you have never lost a tooth, can be hard for you to imagine as an adult what happens in your mouth when you are missing teeth. Often when we lose a tooth, we feel that we have lost something really important. You may feel uncomfortable smiling or laughing in public, because you know that everyone is looking at that missing tooth. If you have lost more than one tooth, you may be having problems eating or talking to others so that they understand you.

We understand that you are worried. But we want you to know that you aren't alone. One out of every three Americans is missing at least one tooth in adulthood. Over 40 million Americans have no teeth at all. This is terrible, because not being able to laugh, smile, eat or speak with a mouthful of teeth makes life more difficult. If you are missing a tooth, we can help you get your tooth back. Let Surprise Oral & Implant Surgery talk to you about dental implants.


What Are Dental Implants?

Usually, dental implants are made with porcelain and metal. Dental implants are a unique piece of restorative dentistry. Other pieces of restorative dentistry fit on top of an existing tooth, but dental implants screw into your jawbone as a complete piece. Dental implants have several benefits. First, dental implants give your teeth and gums extra stability. Implants are not your real tooth, but they are as close to a real tooth as we can get currently. In fact, dental implants are so real, your gums and jaw think that your tooth is still there. Your long-term dental health depends on teeth being in your jaw, and implants fit the bill perfectly.

What does that mean? Bridges and dentures do not replace the tooth root in your jaw, but implants do. If you have bridges or dentures, your jawbone knows the tooth is gone. That means that your body will begin to remove pieces of bone from your jaw to use someplace else. Over time, this removal of bone can cause the shape of your jaw to change, which could eventually change the shape of your face. Implants insure you don't lose bone mass in your jaw, which means your jaw stays the same as it was when you had all of your natural teeth.


Why Implants?

We love implants as another tool in our restorative dentistry arsenal. With implants, we can give you one tooth, a couple of teeth, or several teeth. We can even do an entire jaw of implants- all at one time. People tell us all the time that implants have changed their lives, and we know that's true. Implants give you confidence to move through your life with your new teeth that look so natural, no one has to know they are implants- except for you.

When you look in the mirror, are you happy with what you see? Are you missing a tooth? Perhaps you are missing several teeth? If you want to restore the look of your natural teeth, give our team at Surprise Oral & Implant Surgery a call at (623) 263-5042.