Socket Preservation Procedure

Surprise, AZ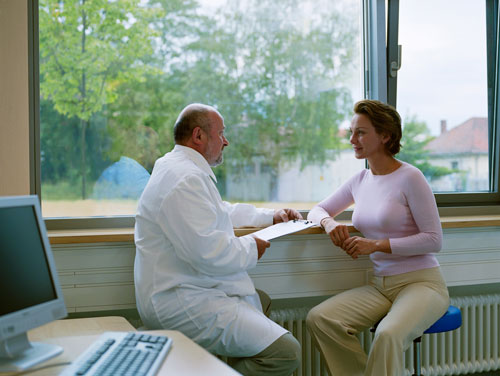 Although extracting a tooth doesn't seem like a big deal, we always see it as a big deal, because extractions leave empty sockets. There are times when removing a tooth, such as a wisdom tooth, is not a big deal, because researchers know that you don't need your wisdom tooth any longer. However, when you have a tooth that is missing in the front of your mouth, you may need to have an implant done. If it has been awhile since you lost a tooth, you may need to have your empty socket built up so that we can replace your tooth. If you aren't sure what socket preservation is, let Surprise Oral & Implant Surgery give you some information.


Empty Sockets are a Problem

Children have lots of extra space in their mouths, because baby teeth are smaller than permanent teeth. Adults don't need all of the extra space in their mouth that children have. Children losing teeth is not a big deal, but when adults begin to lose teeth, that becomes a problem.

Adults can lose teeth for many different reasons. Sometimes, adults lose teeth due to trauma. Adults may suffer a tooth loss due to an accident or an injury. Adults can also lose teeth because they are suffering from tooth decay or gum disease. If an adult suffers a traumatic injury, they could lose several teeth all at one time. If an adult has tooth decay or gum disease, tooth loss is more gradual.

No matter how you lose your teeth, whether it happens all at once, or one at a time, your mouth tries to adjust to that lost tooth. It begins to shift teeth in your mouth to take up the space the missing tooth has left behind. Also, you may begin to lose bone mass in your jaw or in your tooth socket, because your body thinks that you no longer need it in your jaw. Your body will continue to remove bone from your jaw until you have an implanted tooth in your jaw, which will save the jaw and the socket. The sooner you have an implanted tooth in your empty socket the better. If it has been awhile since you lost the tooth, you may need to have grafts to rebuild the socket to take an implant.


How Do You Preserve A Tooth Socket?

When we do a tooth socket preservation, we are trying to replace your bone and tissue that you are missing. In an ideal situation, we would do a tooth socket graft immediately after a tooth extraction. First, we would remove the tooth. We check to make sure that the area is not infected or damaged. If the area is undamaged, we can place the graft into the socket immediately after we extract the tooth.

After we place the graft, your mouth will need time to heal before we do an implant. The bone graft is soft when we place it in the socket, but it becomes harder as it heals. Your graft will take several weeks to heal, but it could also be a few months before the area completely heals. After your socket heals, we can place the implant in the socket, and your smile is preserved. If you have questions about socket preservation, why not give Surprise Oral & Implant Surgery a call at (623) 263-5042.