Tooth Extraction Surprise AZ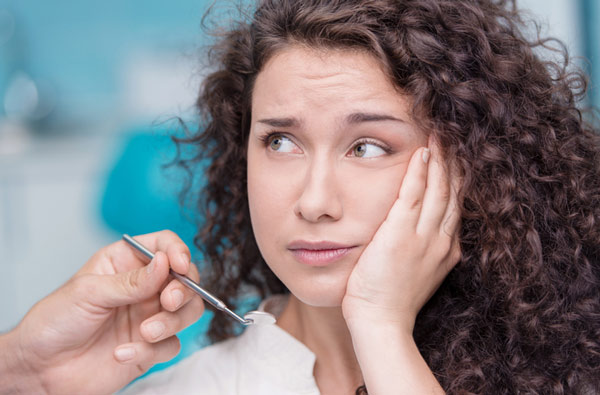 A dental procedure called a tooth extraction involves entirely removing your tooth from its socket. This is sometimes referred to as "pulling" a tooth. If your tooth has suffered severe damage that cannot be repaired, removal may be required. Tooth extractions can be done by dentists and some dental specialists, including periodontists and oral surgeons. Despite the fact that dentists conduct many extractions, oral surgeons are typically consulted in more complicated instances. At Surprise Oral & Implant Surgery, we can assist you in identifying the root problem and creating a customized treatment strategy.


Before a Tooth Extraction

Your problematic tooth and the gums around it will be examined by our dentist. Additionally, our dentist will take dental x-rays to assess the level of the bone and the severity of the damage. During the consultation, tell our dentist about any prescription drugs, over-the-counter remedies, and vitamins you take. The alternatives for treatment and sedation will be thoroughly discussed with you after all of the necessary data has been acquired. Several of our medical professionals administer sedation during dental procedures like tooth extractions. For those with dental anxiety or for those who just want to feel more at ease during their treatment, sedation is an option.


Nitrous Oxide

Nitrous oxide, also referred to as "laughing gas," is a gas that you breathe in through a mask or nosepiece. It is a good choice for those who require only mild sedation. If nitrous oxide is chosen, patients can travel alone to and from their appointments.


Oral Conscious Sedation

This kind of sedation is administered orally, typically as pills, prior to your dental appointment. Diazepam, midazolam, triazolam, and lorazepam are common drugs used for this. It is possible to utilize intravenous sedation or nitrous oxide in addition to, or instead of, oral conscious sedation. Your unique needs are taken into account when we adjust the dosage. If oral conscious sedation is chosen, a patient will require transportation to and from the appointment from a friend or relative.


Intravenous (IV) Sedation

This is advised for those enduring protracted operations or for those with severe dental anxiety. An IV line is used to administer sedatives and painkillers like meperidine and midazolam directly to your bloodstream. The deepest level of sedation attainable is IV sedation. If IV sedation is chosen, patients need to arrange for a driver on the day of treatment. In some cases, in a hospital setting, general anesthesia may be advised by our dental professionals. Usually, complicated situations involving reconstructive jaw surgery or facial reconstruction are saved for this approach.


During a Tooth Extraction

Your afflicted tooth and the gum tissue around it are first given topical anesthetic to make them numb. Your dentist will gently loosen your tooth and carefully take it out of its socket using special dental tools. Sometimes, especially if your tooth is damaged or has broken off at the gum line, our dentist may need to create incisions in your gums to gain access to your tooth. The socket is sterilized after your tooth has been extracted. A dental bone transplant can occasionally be implanted by our dentist to help stop jawbone loss. Finally, to aid in the healing process, stitches may be used.


After a Tooth Extraction

When the procedure is complete, our dentist will place a piece of gauze over the extraction site and ask you to close it down with firm, steady pressure. This helps slow bleeding so a blood clot can form.


Tooth Extraction Aftercare

Our dentist will provide you with a thorough set of

post-surgical instructions

after your extraction. For the first several days, avoid meals that are crunchy and hard. Stock up on soft foods like rice, pasta, eggs, yogurt, and applesauce. Additionally, you should refrain from using straws when drinking because they might create dry sockets and dislodge blood clots.


All of the teeth, some teeth, or just a single tooth can be replaced by dental implants. In dentistry, replacing missing teeth aims to improve both functioning of the teeth and aesthetics. While replacing teeth is the main purpose of dental implants, there are certain other dental procedures that implants can help with.

Dental implants can be utilized to support a removable denture and offer a more stable and pleasant fit because of their stability. Dental mini-implants can also function as temporary anchoring devices during orthodontic procedures to assist in moving teeth to the appropriate position. These little implants help to stabilize teeth during movement since they are tiny and momentarily fixed to the bone.

After they have fulfilled their purpose, they are then eliminated. Dental implants are also conservative because they allow for the replacement of missing teeth without harming or changing the surrounding teeth. Dental implants are also incredibly sturdy and can mimic the look and feel of a person's own natural teeth since they blend into the bone structure.


Dental Bridge

Prior to the relatively recent shift to dental implant therapy, dental bridgework was the more prevalent restorative option. The fundamental drawback of bridgework is that it depends on the support of pre-existing natural teeth. Only the surrounding bone supports implants, therefore the neighboring natural teeth are not affected.


Missing Teeth

A very solid and pleasant prosthesis can be provided for patients who have lost all of their teeth due to decay or gum disease of the upper or lower arch by utilizing a small number of implants. One such example is the notion that all of the teeth in a single arch may be replaced with four implants. A thin denture prosthesis is fastened onto the implants after they are deliberately positioned in bony regions that are healthy and sturdy. This method offers stable teeth replacement that feels just like real teeth.


Don't Suffer with Tooth Pain

It is crucial to make an appointment with one of our dentists as soon as you have tooth pain or other dental issues. At Surprise Oral & Implant Surgery we can assist you in creating a customized treatment strategy. Call us at (623) 263-5042 for more information.