Oral Pathology

Surprise, AZ





At Surprise Oral & Implant Surgery, we're committed to helping you maintain optimal overall and oral health. This includes detecting and diagnosing any oral conditions or disorders as soon as possible, so you're able to get the treatment you require. During your appointments at our practice, our team of oral surgeons will examine changes in your oral health, as well as check for other conditions that may indicate a pathological condition, the most serious of which is oral cancer.

Oral cancer has a much greater chance of being treated successfully if it's detected early. We can also detect conditions like salivary gland disorders, odontogenic infection, mumps and more. Here a look at a few of the other pathological conditions that exist:

Hairy tongue: A yeast infection or overgrowth of bacteria in the mouth may make your tongue look black and hairy. This condition is often due to poor oral hygiene, radiation therapies on the head or neck, or extensive or long-term use of antibiotics. Hairy tongue might or might not require treatment.

Geographic tongue: Also referred to as erythema migraines or migratory glossitis, geographic tongue is a problem in which the tongue lacks small bumps (papillae) in different parts, and a map-like look may develop. This problem usually appears as well-defined red patches around or on the sides of your tongue. The red areas (which may look like an ugly rash) may appear and disappear for hours to months and cause extra sensitivity to some substances.

Another pathological condition is median palatal cysts: These look like a skin sac filled with fluid. They usually develop in the center of the palate, potentially causing significant discomfort.


Diagnosis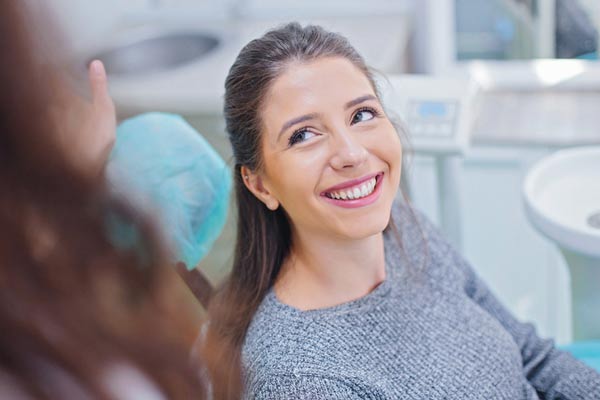 During diagnosis, one of our surgeons will start the process of identifying your oral condition depending on the exam. In this stage, the surgeon visually inspects the structures of your mouth to identify some characteristics of the abnormal tissue, such as shape, borders, color, etc. They'll obtain imaging studies to evaluate the severity of the condition and determine if there's any bone movement. For some conditions, you may need a biopsy to verify an assumed diagnosis. In such cases, our surgeon will surgically remove part of the lesion or all of it for microscopic examination.


Treatment

In most cases, the pathological condition experienced in the mouth is painful and unsightly, but not life-threatening. However, oral cancer is rising, especially in men, and survival rates are high if a diagnosis is made right away.

Oral cancer is an umbrella term for any kind of cancer affecting the jaw, tongue, and lower cheek. It's impossible for our dentist to definitively diagnose a pathological condition without a biopsy of the area affected. Seeking treatment immediately when you notice changes can be the difference between staying alive and dying.

Based on the condition diagnosed, definitive surgical treatment is usually required. Our surgeon will tell you what steps are needed to treat your problem. During surgery, you may require hospitalization so you can receive safe and thorough treatment. If you're experiencing any discomfort or worrying symptoms in your mouth, we urge you to contact Surprise Oral & Implant Surgery at (623) 263-5042 today to arrange an appointment.