Labial & Lingual Frenectomies Surprise AZ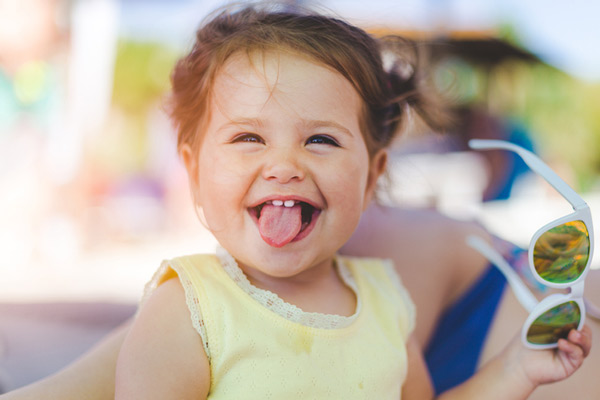 Labial and lingual frenectomies are simple surgical procedures that can reshape the frenulum located under your upper lip and under your tongue. At Surprise Oral & Implant Surgery, we are committed to providing you quality dental services, including labial and lingual frenectomies.


What are Labial and Lingual Frenulums?

In the mouth, there are two bands of tissues located around the teeth and gums. These bands are known as labial and lingual frenulum.


Labial Frenulum

The labial frenum is located in the upper arch and connects the gum to the lip. If this tissue is too wide or long, it may extend from inside of the upper lip to the roof of the mouth. This may create a space between the two front teeth and prevent the upper lip from moving freely. This condition is known as lip-tie. This condition is less common than tongue-tie.


Lingual Frenulum

The lingual frenulum is located between the base of the tongue and the floor of the mouth. Typically, the lingual frenulum is separated before birth and allows the baby's tongue free range of motion. If a person has a frenulum that attaches to the bottom of the mouth and does not allow their tongue to move freely, this condition is known as "tongue-tied." The exact cause of why this happens is not known though some cases have been associated with genetics. Lip-tie and tongue-tie sometimes co-occur and can make it difficult for babies to breastfeed. As a result, babies may fail to gain weight. However, once these conditions are diagnosed, they can be easily corrected.


What is a Frenectomy?

If the labial or lingual frenulum is abnormal, it can be easily fixed with a simple, minimally-invasive surgery. We will first anesthetize the patient's mouth to make sure they are not in any pain. Depending on the condition of the mouth and the procedure itself, the frenum is reduced in size with a sharp scalpel or a laser designed to cut soft tissue. In some cases, both these instruments are used to precisely cut the tissue to get the best outcome. The procedure is quick and there is hardly any pain and bleeding since the frenulum has only a few nerve endings and blood vessels.


What Happens After a Frenectomy?

In most cases, there is very little pain or swelling. There may be a drop or two of blood during the surgical process, but if the surgery is performed on a baby, it may be able to breastfeed immediately after the procedure. Some patients may experience "pizza burn" in and around the mouth and we may recommend them with antibacterial rinse, which can fight off infection and accelerate the healing process. We may ask you to come in for a few post-surgery checks to ensure the surgical site has healed. After that, you can resume your preventive dental routine.


Complications After a Frenectomy

Complications associated with frenectomy are very rare. Complications may include infection, bleeding or damage to the salivary gland or tongue. Scarring may also be possible and sometimes lingual frenulum can reattach to the base of the tongue. Having a frenulum cut down to size is a simple procedure and can be performed on infants, children and adults alike with low risk of complication. Getting a frenectomy at the right time can improve your oral care and dietary habits.

If you or your child has a long or wide frenulum, call us today at (623) 263-5042 and Dr. Alexander N. Nguyen will determine whether they are a good candidate for a frenectomy.