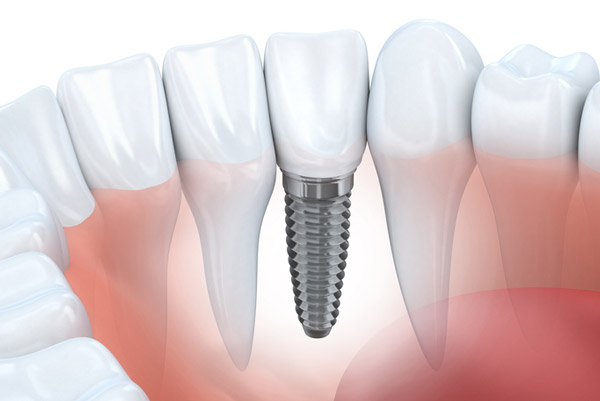 You may have questions about getting dental implants. Any questions that you have about the procedure should not stop you from getting it. Our dentists at Surprise Oral & Implant Surgery want to remove any uncertainty you may have and make sure that you have enough information before you decide to undergo dental implant surgery. Below are some of the most frequently asked questions we receive about dental implants.


Can your Dentist Place Dental Implants?



Our dentists and oral surgeons are qualified to expertly place dental implants and will work with you to formulate a plan for your dental implantation.

We want to make sure we are putting in the right implants, made from the right material, and ones that will last you a very long time. We enjoy working with dental implants and helping people have corrected smiles. All of our dentists are licensed professionals and are very familiar with placing dental implants into your mouth with no trouble.


What Are Dental Implants?



A traditional dental implant consists of three parts, which together replace a missing tooth. The implant is a titanium screw that is placed into the jawbone. After a period of several months, this fuses with the bone to form a robust anchor upon which a crown, or replacement tooth, can be attached.

The dental implant acts as a tooth root and is placed under the gumline so you will not be able to see it, and the dental crown is attached to it with a connector, called an abutment. Since dental implants were first used in the 1960s, they have gone on to become one of the most renowned tooth replacement options. Now, they are used in a variety of techniques to replace not just one tooth, but several. Using bridges, crowns, partial dentures and implant-supported bridges, a row of several teeth can be replaced, or all of the teeth using overdentures or the All on X / Teeth in a Day.


Who Are Candidates for Dental Implants?

Dental implants are suitable for a wide variety of individuals, but there are some considerations to take into account. At your consultation, we will walk through the below options to determine if you are a good candidate.


General Health
Good general health is a prerequisite to dental implant treatment. Some health conditions, such as blood clotting disorders, are an issue for any surgical procedure. Also, chronic conditions such as diabetes may be problematic because diabetes sufferers are susceptible to gum disease. Peri-implantitis is a similar infectious disease-causing inflammation in the gums and bone loss around a dental implant, which ultimately may cause the implant to fail. Other conditions, such as blood clotting disorders are also an issue, but if you have these conditions it does not necessarily mean you cannot have dental implants. However, you will need expert care and a multidisciplinary approach between dentist and doctor.
Bone Loss

Bone loss is common and may be caused by advanced gum disease, also known as periodontitis, which destroys gum and bone tissue. For individuals with multiple tooth loss, periodontitis is the likely cause. However, this has an impact on the placement of dental implants as lack of bone makes it impossible to place an implant. Periodontitis is not the only cause of bone loss. Any missing tooth is likely to cause bone loss around the tooth socket. Thus, if you have lost teeth through trauma, the bone around the tooth socket begins to resorb almost immediately and within a year, as much as 25% of the bone can be lost, which becomes greater as time goes by. If you have lost teeth, it is crucial that bone resorption is minimized—either by placing dental implants as soon as possible or by having a socket graft to preserve the bone. If it has been some time since you have lost your teeth, the bone can be augmented with a bone graft procedure. This will help to improve the bone mass in your jaw for the dental implants.


Do Dental Implants Look and Act Like Natural Teeth?



Once a dental implant has fused with the jawbone, it is as strong and stable as a natural tooth, able to withstand the considerable biting and chewing forces exerted upon it. It also looks exactly like one of your own teeth and can be color-matched so that it blends in seamlessly.

Compared to other tooth replacement options, such as dentures, a dental implant is secure and permanently fixed. It does not slip or move, therefore there is no need to worry about the embarrassment of it falling out. Dental implants are easy to look after and do not need any special care or attention. You must have a good oral hygiene routine, cleaning and flossing twice daily, particularly around the gum line, to ensure bacteria does not accumulate there. You can eat and talk with confidence with dental implants. Some denture wearers have to modify the foods they eat to prevent their dentures from falling out or to ensure that food particles do not get stuck in their denture palate, causing discomfort. Steaks, apples, nuts, and crunchy vegetables can all be eaten with no problems if you have dental implants.


What Are Some of the Benefits of Dental Implants?
Dental Implants Retain Facial Structure

Missing teeth can cause the face to sag as the teeth support the soft tissues of our face. Dental mplants can prevent the skin from sagging, helping to retain a more youthful appearance.


Dental Implants Are Predictable

Dental implants have a good success rate, are reliable and long-lasting. Other tooth replacement options, such as dental bridges, have a lifespan of only around 10 years. However, a dental implant, with good care, can last a lifetime.


Answering the FAQ's

We love answering questions about dental implants, and we also love bringing clients clarity about what the procedure looks like.

If you need help figuring out if a dental implant procedure is the best for you, then please call Surprise Oral & Implant Surgery at (623) 263-5042 and we will be ready to help.