Dental Implant FAQ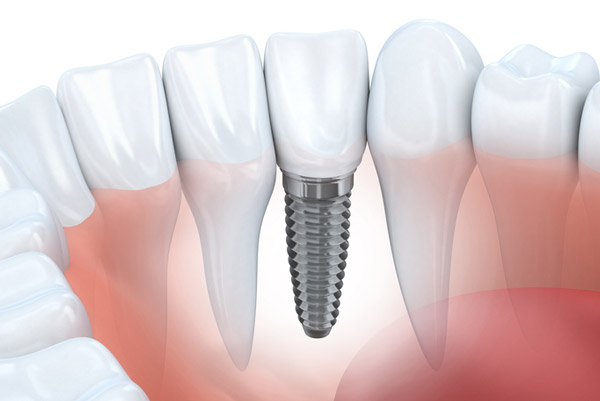 At Surprise Oral & Implant Surgery, we'll answer a few frequently asked questions on dental implants, including the common fallacies people often have about the procedure. Dental implants are an innovative and revolutionary procedure in the world of restorative dentistry. They help replace your lost teeth with manmade teeth that look, feel, and function like real teeth. The best news of all is that they're permanent. The following are answers to some frequently asked questions about our dental implants.


What Exactly are Dental Implants?

These are artificial teeth used to replace real missing teeth. They become part of your mouth and function like real teeth. Composed of an artificial root and dental crown, the implants can help replace a missing tooth or teeth. They also can provide support to bridges and full or partial dentures. Dental implants are well-known for their comfort, aesthetic appeal, functionality, and permanent results.


Who Needs Dental Implants?

You may be a good fit for dental implants if you've got missing teeth. As the procedure entails oral surgery, you need healthy gums and enough bone density in your jaw. Our dentist will perform a thorough assessment and consultation to decide whether you qualify for the procedure or not. If not, they can recommend various other effective options to help replace your missing teeth.


How are Dental Implants Placed?

The procedure usually involves placing a thin anchor fixed to the jaw under your gumline. Over the next few months, the anchor fuses to your jawbone. After the fusion has occurred, our dentist will attach a custom-made dental crown to the anchor. This creates a whole new tooth that feels and looks natural.


How Long Does Dental Implant Placement Take?

How long the procedure takes depends on several factors. One tooth implant can be placed within an hour. Most people opt for several implants at a go, which would take more time. There's no definite answer to this because it varies from person to person.


What are Some Advantages of Dental Implants?

If you're missing teeth, dental implants offer a safe, reliable solution for replacing them. They feel and look just like your real teeth. After getting implants, your taste and appetite will improve as you can chew without pain. Dental implants also enhance your looks by fixing your smile and maintaining your facial structure. In a nutshell, your quality of life improves in general.


Are Dental Implants a Better Alternative to Traditional Dentures?

Yes, they are. While traditional dentures come with some benefits, those wearing them can occasionally experience maintenance problems, slippage, and other issues. Dental implants permanently replace missing teeth and work like your natural teeth. They're custom-made for the right fit, and they become part of your mouth, like your natural teeth. This can improve your chewing, speech, and overall look of your teeth.

For answers to more frequently asked questions about dental implants, or to find out if you're a suitable candidate for dental implants, be sure to contact Surprise Oral & Implant Surgery at (623) 263-5042 today to set up an initial consultation.