Nerve Repositioning

Surprise, AZ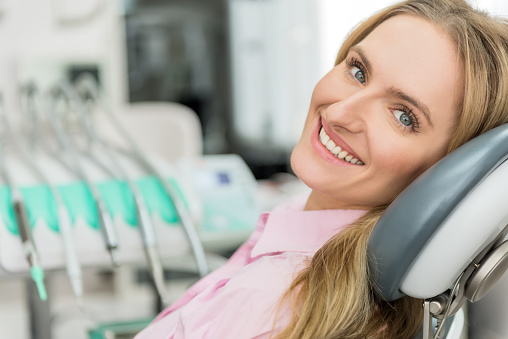 When we are doing dental implants, there may be a time when we need to move a nerve. When that happens, it is called nerve repositioning. Nerve repositioning happens in the lower jaw. In order to screw in the dental implants, we don't want to run into a nerve. There are times we need to move the nerve to make room for the implant to screw into the jaw. If you aren't sure what is involved in a nerve repositioning, let Surprise Oral & Implant Surgery give you that information.


Why Do Nerves Have to be Repositioned?

There are a lot of nerves in your face. Luckily for us in oral surgery, very few of them get in our way. But the inferior alveolar nerve is positioned in your lower jaw, close to your molars. If you need implants in your molar area, we may have to move the nerve a little. Your inferior alveolar nerve is important. It allows you to feel your lower lip and chin area.


The Procedure

If we think we are going to have to do a nerve repositioning, the first thing we will do is take extensive pictures of the area to determine whether we can do the implant work without repositioning the nerve or not. That's because moving any nerve is risky, and we don't want to do it unless it's absolutely necessary. There are other procedures we can try, such as a blade implant, so that we don't impact the nerve. Once we figure out that our implants will impact the nerve, we make plans to go in and reposition it.

To reposition the nerve, we make an incision close to the lower jawbone. That way, we can expose the nerve. The next step is to separate the nerve and move it to the side. We can then place your implants in the right position. Once we've placed your implants, we put the nerve back into position. Then we place a bone graft over the site and close your cheek.

We usually take a bone graft from an area of your body. We can use bone from inside your mouth, around your molars, or from your upper jaw. Sometimes, we take bone grafts from other areas of your body, such as the hip or leg bones. There are other options for bone grafting. Sometimes, we use cadaver bone, or a piece of bone from an animal. Wherever possible, we like to use bone from your own body, because we feel we get the best results when we use your own bone.

Once the procedure is complete, we recommend you rest in bed for the rest of the day. It is important that you rest after surgery, because of the effects of anesthesia. After you rest for a day, you will need to take it easy for about a week. Do not do anything strenuous, such as working out or lifting heavy objects. This will give you a chance to heal.

If you need dental implants in your lower jaw, and you are worried about your nerves, or someone has told you that you'll need a nerve repositioning, give Surprise Oral & Implant Surgery a call at (623) 263-5042. We'd love to talk to you about nerve repositioning.