Pediatric Oral Pathology Surprise AZ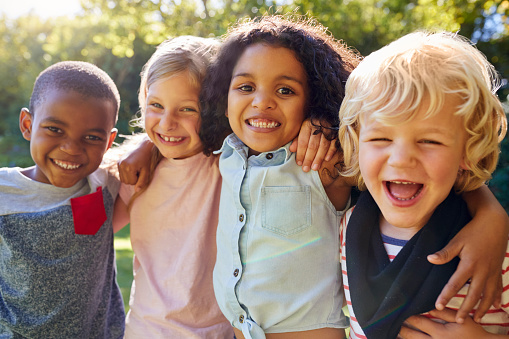 In every dental checkup, for children and adults, we look for tissue that could signal a potential issue. This can include tissue that is different in color, texture, the development of a bump or lumps, and sores. Most often, these changes are insignificant, but it is always important to catch potential issues while they are still small, so being diligent is key. Our team at Surprise Oral & Implant Surgery can review your child's oral cavity, look for those symptoms that could indicate trouble, and take a closer look when needed. Your child's health matters.

The definition of pathology is study of disease, including predicting the cause and then creating a treatment plan. It often includes sending a tissue sample to a lab for a close examination or biopsy.

Some oral pathologies include:

| | |
| --- | --- |
| • | Oral Cancer: Oral cancer is hardly ever discussed in children or youth. This is because oral cancer is often associated with smoking tobacco or heavy alcohol consumption. In fact, there are also genetic and environmental causes of oral cancer and everyone has some level of risk. The positive note is, if caught early, oral cancer can be very treatable, and the one who spots the symptoms most often is a dental professional. |
| • | Intra Oral Soft Tissue Abnormalities: Ankyloglossia is a common condition that is more commonly known as being tongue-tied. This congenital condition is when a patient has an abnormally short lingual frenum and the inability to fully extend the tongue. Depending on the severity, there can be issues in swallowing and speech. |
| • | Geographic Tongue: This is a condition that causes red patches on the tongue. The patches can vary in size and appear in different areas. Geographic Tongue is often associated with stress, but can also be caused by allergies, a hormone imbalance or a symptom of diabetes. It is best to take a closer look. |
| • | Retrocuspid Papilla: This complicated name is associated with a nodule that develops behind the lower bicuspid teeth, it is relatively common in children. It is a swelling that is considered normal. |
| • | Gingival Overgrowth: The overgrowth of gum tissue, or a collection of gum tissue cells, can sometimes occur. It can occur for simply genetic or hereditary reasons, or due to a medication that the child has taken, including anti-seizure medication, but we may ask to take a closer look to ensure that there is not a more serious cause, including leukemia. |
| • | Benign Tumors: The growth of tumors, both benign and non-benign can occur. If the tissue has become tight or if a growth has appeared, we may ask to take a small tissue sample for a closer look. Generally, Hemangioma and Lymphangioma are benign tumors. |
Taking a Closer Look

Depending on the symptoms we see, we may ask to take a closer look. This may include digital x-rays, a tissue sample or consultation with another professional. All of these steps are for the good of the patient to ensure that their health is a priority.

We care about your child's health, we want to help your child or teen have a healthy smile. For more information on pediatric pathology, or if you would like something to be examined, we are happy to help. For more information, contact our Surprise office at (623) 263-5042.