Benefits of Dental Implants

Surprise, AZ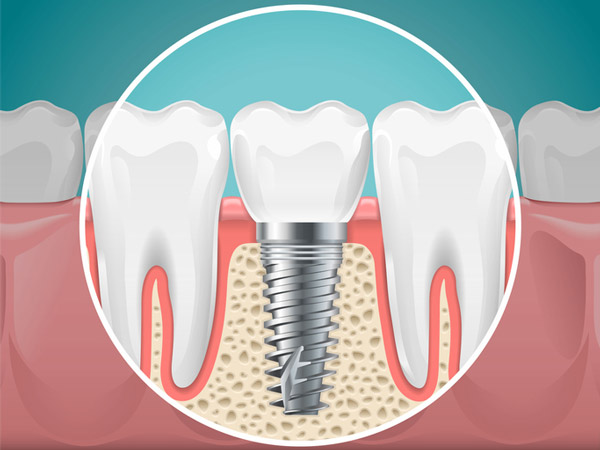 At Surprise Oral & Implant Surgery, we know how difficult it can be to lose your teeth and also know how great it is to replace them. Having dental implants fitted comes with numerous amazing benefits for your health as well as quality of life. When you lose your tooth, it's important to consider all your options for tooth replacement.


Dental Implant Benefits

Dental implants provide you with a wide variety of benefits. They're titanium posts used to replace the roots of your teeth. After recovery, we'll place a restoration on the post such as a crown, etc, to restore your tooth. If you're wondering how our implants can improve your life and smile, read on.


Smile Protection

Is your smile straight? How exactly do you want it? Well, whatever the case, you don't want a misaligned smile. Sadly, a crooked smile is fairly common due to teeth loss as the rest of your teeth will start to shift towards the empty space. Our dental implant replaces your lost tooth, so your teeth remain intact. Also, implants are stable: Dental implants provide tremendous stability as they are strongly anchored in your jawbone. No other prosthetic provides such stability.


Jaw Protection

Your jaw is stimulated by the roots, which helps keep it healthy. After tooth loss, the jaw tissue often reduces due to not being stimulated by the roots. If you've lost a tooth, there's no stimulation, and your jawbone can get damaged. Thankfully, an implant post replaces your roots and restores the stimulation to keep your jawbone healthy.


Long-lasting

It shouldn't come as a surprise that some people have had their dental implants for decades. It's even possible that your dental implants may last forever. In most cases, the secret to enjoying long implant life is great daily care (which involves brushing and flossing).


Improved Appearance

If you're missing teeth, your face will look sunken and make you appear much older than you are. Dental implants help maintain the original shape of your face. They're the best option to replace your natural teeth.


Improved Speech

Thanks to dental implants, you don't have to worry about your restoration coming loose, causing speech issues, or even falling off. That constant worry about removable restorations can make you feel uncomfortable around others.


No Diet Restrictions

When you receive our dental implants, your eating functionality will completely return. Since dental implants are stable, durable, and permanent, they don't restrict your diet. On the other hand, removable dental bridges and dentures won't allow you to eat certain foods, such as hard or sticky foods.


Convenient

Our dental implants provide more convenience than dentures and bridges since they don't need any additional care. Bridges and dentures must be removed for cleaning and periodic repair. They're also held in place with messy adhesives. With dental implants, all you have to do is brush, floss, and see us once every six months for a check-up.

If you have any questions about our dental implants, please contact Surprise Oral & Implant Surgery at (623) 263-5042 today to set up a consultation.