Surgical Procedures

Surprise, AZ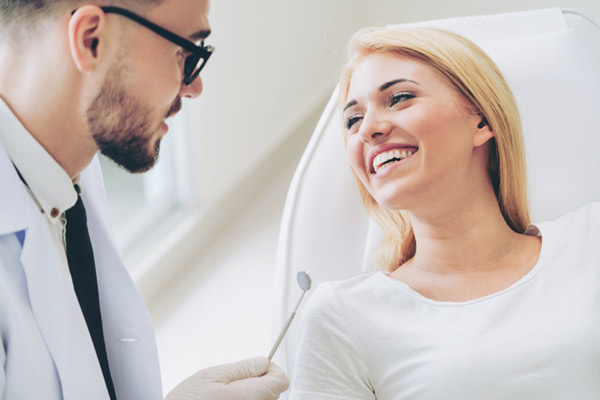 Oral surgery has vastly improved over the last few decades. Thanks to groundbreaking techniques and cutting-edge technology, our surgical options are safer, faster, and more effective than ever before. If you need oral surgery, you've come to the right place! Surprise Oral & Implant Surgery specializes in a variety of surgical procedures that will improve your oral health and the appearance of your smile.


Bone Grafting

Successful implant treatment requires a sufficient amount of bone in the jaw. We may recommend a bone graft if your bone is too thin or too soft to support an implant. A graft can help restore deteriorated bone, and give you a second chance at implant treatment!
Click here to learn more about Bone Grafting.


Dental Trauma

If you experience dental trauma be sure to schedule an emergency appointment as soon as possible. Injury or trauma to the face can result serious problems for your oral health. If one of your teeth becomes loose or knocked out, you may need oral surgery.
Click here to learn more about Dental Trauma.


Facial Trauma

Facial trauma is a broad term that covers a number of different injuries to the face and mouth, and includes such injuries as cuts, burns, contusions, and more. While facial injuries range in severity, it is important to have them examined promptly, even if days, weeks or even months later.
Click here to learn more about Facial Trauma.


Full Mouth Reconstruction

Some people have dental problems so severe and widespread that they need multiple surgeries. In this case, we may recommend a full mouth reconstruction. As the name suggests, a full mouth reconstruction refers to the rebuilding of all teeth in a patient's mouth. Because we specialize in surgical procedures, we may work with other specialists to provide you with optimal results.
Click here to learn more about Full Mouth Reconstruction.


Oral Pathology

Oral pathology refers to the diagnosis and study of problems that affect your oral and maxillofacial region. The goal of oral pathology is to cure oral diseases with causes that are not initially apparent. Once we determine the exact causes of a problem, we can develop a more precise treatment plan.
Click here to learn more about Oral Pathology.


Orthognathic Surgery

Orthognathic, or corrective jaw surgery, can be used to address some minor or major irregularities in the jaw. Your TMJ, or temporomandibular joint, is one of the most complex and fragile joints in the body. Problems with your TMJ can prevent you from using your jaw properly while yawning, speaking, and eating. Orthognathic surgery can help correct problems with your TMJ and alleviate painful symptoms.
Click here to learn more about Orthognathic Surgery.


Sleep Apnea

Sleep apnea is defined as the repeated cessation of breath during sleep. In some cases, sleep apnea can be a potentially life-threatening disorder. Severe cases of sleep apnea often require surgical intervention.
Click here to learn more about Sleep Apnea.


Impacted Canines

An impacted tooth simply means that it is "stuck" and cannot erupt into function. Patients frequently develop problems with impacted teeth.
Click here to learn more about Impacted Canines.


Wisdom Teeth Removal

Wisdom teeth, also known as third molars, erupt much later than our other permanent teeth. They usually come in between the ages of 17 and 25. Because they are the last to come in, they can create problems for your existing teeth. We may recommend wisdom teeth removal to prevent or correct these issues.
Click here to learn more about Wisdom Teeth Removal.


Tooth Extractions

Our wisdom teeth are not the only ones that can create problems. Some teeth can become impacted or infected due to eruption issues. Dr. Alexander N. Nguyen may recommend a tooth extraction to help alleviate painful symptoms after other treatments have been exhausted.
Click here to learn more about Tooth Extractions.


Pediatric Dental Emergencies

We understand that children are prone to accidents, which is why we always leave time available for emergency appointments. However, knowing what to do before the appointment can make the difference between saving and losing a tooth. The following information will help you take the necessary steps during your child's dental emergency.
Click here to learn more about Pediatric Dental Emergencies.


Sedation Options

we provide a few sedation options to improve patient comfort and experience during oral surgery.
Click here to learn more about your Sedation Options.


Pain Management

Dental surgery can include post-op discomfort, we can alleviate your discomfort with long lasting pain control using single-dose Exparel, an injectable non-opioid pain relief medication.
Click here to learn more about your Pain Management Options.


Pediatric Oral Pathology

In every dental checkup, for children and adults, we look for tissue that could signal a potential issue. This can include tissue that is different in color, texture, the development of a bump or lumps, and sores. Most often, these changes are insignificant, but it is always important to catch potential issues while they are still small, so being diligent is key.
Click here to learn more about your Pediatric Oral Pathology.


Natal/Neonatal Teeth Rubbing

Dental health begins in-utero, proper maternal care and diet plays a role in the health and development of your child's teeth. In addition, there are genetic factors and anomalies that can impact your child's oral health. Our team can provide you the education and guidance you need to understand oral health, we can then provide the treatment needed to help you and your baby have lifelong oral health.
Click here to learn more about your Natal/Neonatal Teeth Rubbing.


What is a Tori?

Tori is simply an abnormality; a random bone growth. They do not pose any immediate threat or harm once they have been identified in the mouth, though they do continue to grow over time, and have the potential to cause pain or discomfort if they become too large.
Learn more about Tori removal.


Schedule Your Appointment

If you would like to learn more about our surgical procedures, call (623) 263-5042, and schedule your appointment today!