After Implant Placement

Surprise, AZ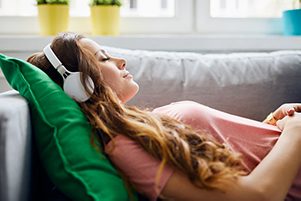 Here at Surprise Oral & Implant Surgery, we hope to have addressed all your concerns after your dental implant procedure. However, we truly care for your health, which is why we're sharing after implant placement care information, so you have an idea of what to expect during your recovery process.


What to do After Surgery

During the first hour after your dental implant placement, make sure you bite down into the gauze packs that we placed over the surgical areas. After an hour, you're free to remove them and then change them every 30 to 45 minutes. Additionally, make sure you keep good oral hygiene, especially during this recovery process. Brush your teeth as usual but be careful around the surgical sites. If you're a smoker, try to refrain from smoking during this period since it will delay the healing process.

It will be normal to notice bleeding for the first 24 to 48 hours. Don't panic since this is mostly a bit of blood and a large amount of saliva. Resort back to the previous method of biting down into the gauze to keep the bleeding under control. For the first 24 hours, you should try to rest as much as possible. No heavy activities should be performed since they tend to increase the pain, swelling, and bleeding. This also applies to working out, which will also negatively impact your recovery.


What to do After the First Day

You've successfully overcome the hardest part of the recovery, now make sure you continue proper care to keep the recovery as smooth as possible. Use a saltwater rinse (¼ teaspoon of salt for every 8 oz of water) to gently rinse the area. Make sure you use up all the glass and do this two or three times a day. On the second day, you can continue with your usual dental care routine. Although the swelling and pain will still be present and will keep you from intensely brushing your teeth, make sure you clean them as best as you can. A clean mouth will make the healing process much easier and more comfortable.

You will still be very swollen but can now begin to eat a more substantial diet and continue to improve slowly but at a steady pace. If this doesn't seem to be happening, please feel free to contact us at any time. Due to the swelling, your jaw muscles might be stiff, which can limit how much you can open your mouth the first couple of days. This is completely normal and will usually diminish during the first seven days after surgery. Make sure to stretch your jaw to speed up your recovery.

However, always remember that no two mouths are alike so your circumstances might be different from the ones listed here. Whichever the case is, make sure you don't accept advice from friends and always follow the instructions we provide. If you have any doubts, please reach out to us so we can assess your particular situation. For more information about post-implant placement care or to schedule a consultation, call the experienced professionals here at Surprise Oral & Implant Surgery at (623) 263-5042 today!