Sinus Lift Surprise AZ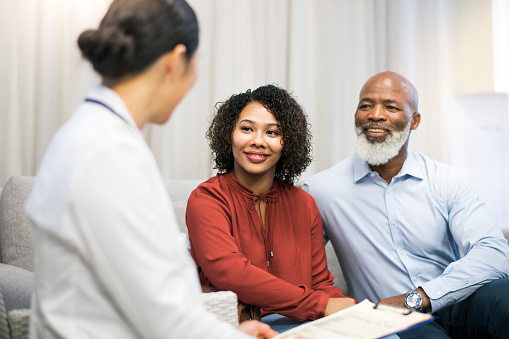 Dental implants help to improve the look of your smile and restore the functionality of your teeth. However, before getting a dental implant, our staff may require you to undergo sinus lift surgery to ensure a successful dental implant. This procedure is used to help add support to your jawbone to secure the dental implants in place. Our team at Surprise Oral & Implant Surgery is here to make the experience as painless as possible and ensure the success of your dental implant surgery.


When Is A Sinus Lift Necessary?

Apart from the problems related to occlusion, the fact that you do not have one or more teeth also goes hand in hand with the loss of maxillary bone mass; the alveolar bone stops receiving its stimulus from the tooth, so it begins to lose its height and thickness. If this is the case, when it is time to place the implant, we find that it is not possible to ensure its adequate subjection because there is not enough bone. If the area in which the bone surface is missing corresponds to the location of the sinus, it is necessary to perform a sinus lift.


The Sinus Lift Surgery

A sinus lift surgery can be a lengthy process from start to finish, taking place anywhere from four to 12 months before your dental implant surgery can be performed.

The maxillary sinus is a cavity enclosed between the facial bones and open to the nostrils, into which it drains its secretions. In some cases, such as tooth loss, the space between the alveolar ridge and its floor is insufficient to place implants of adequate length to recover lost teeth, therefore it is recommended to elevate the sinus.

There are two sinus lift techniques: the conventional, surgical one, which consists of opening a window in the maxilla and placing the bone, and the minimally invasive one, in which we place the bone through the hole made to insert the implant. The type a patient may need will be determined after a careful examination.

First, we must determine which type of bone graft we will use. The most common graft will be taken from your own body, which is called an autogenous bone graft. This can be taken from your mouth, hip, or tibia. If this is not a viable option, an allogenic (cadaver) bone or a xenograft, cow bone, is used instead. Afterward, an x-ray or CT scan is taken to assess the anatomy of your jaw and sinus, to help accurately measure the height and width of your existing bone. This makes the surgery easier for both you and our team to perform in a shorter amount of time.


Recovery Time

The recovery process takes the longest amount of time of the entire procedure, as your gum tissue is extremely sensitive. The bone graft also needs time to naturally fuse with your existing bone. Recovery times will be longer if excessive amounts of bone graft were added.

After you have made a full recovery from your sinus lift surgery, our team will begin working on the dental implants.


Sinus Lift Surprise AZ

If you feel that a sinus lift for dental implants may be necessary, our skilled team at Surprise Oral & Implant Surgery is here to help. Contact us at (623) 263-5042 to schedule your appointment now, so we can start you on your journey to a successful dental implant.