Meet the Doctor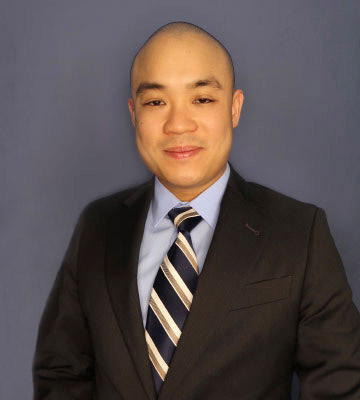 Dr. Alexander N. Nguyen

Dr. Nguyen was born and raised in Southern California. At the young age of 17, he obtained his California Dental Radiology Assisting license. As he was attending the University of California, San Diego, he worked as a dental assistant while obtaining a Bachelor's of Science degree in Biochemistry and Cell Biology. With a career in dentistry in mind, he then attended the University of Southern California for dental school, where he found his love for surgery. There, Dr. Nguyen received multiple awards, including one for his research and one from the American Association of Oral and Maxillofacial Surgery. After receiving his Doctor of Dental Surgery (DDS) degree at USC, he left sunny California to attend a rigorous four-year residency in Oral and Maxillofacial Surgery at the Carle Foundation Hospital in Champaign-Urbana, Illinois.

His training there included: full facial reconstruction from traumatic injuries, head and neck cancer ablation with reconstruction using local and free flaps, benign tumor and cyst management of the head and neck, cleft lip and palate repair, craniofacial surgeries on children and neonates with facial abnormalities, open tracheostomies for the Intensive Care Unit, corrective jaw (orthognathic) surgery, dentoalveolar and dental implant surgery with bone grafting, and delivering safe anesthesia to pediatric and adult patients. Dr. Nguyen maintains these professional interests and has also been trained to administer botulinum toxin injections. Along with being in the office, he has full hospital privileging at multiple Honor Health and Banner Health hospitals, many of which are Level 1 Trauma Centers. Dr. Nguyen also participates in multiple volunteer dental days, including the Arizona Mission of Mercy, to help the underserved community in the Valley. He is certified in Advanced Trauma Life Support, Advanced Cardiac Life Support, Pediatric Advanced Life Support, and Basic Life Support. He is a member of the American Association of Oral and Maxillofacial Surgery, Fellow of the American Dental Society of Anesthesiology, Diplomate of the National Dental Board of Anesthesiology, member of the American Academy of Facial Esthetics, member of Dental Life Network and member of Surprise Chamber of Commerce.

Missing the sunshine, Dr. Nguyen moved to the Valley after residency. After successfully practicing in Chandler and Scottsdale, he relocated to the West Valley to become the proud owner of Surprise Oral and Implant Surgery. Outside of work, he enjoys hiking, swimming, running, competitive shooting, watching football, and spending time with his family, friends, and dog.