Orthognathic Surgery

Surprise, AZ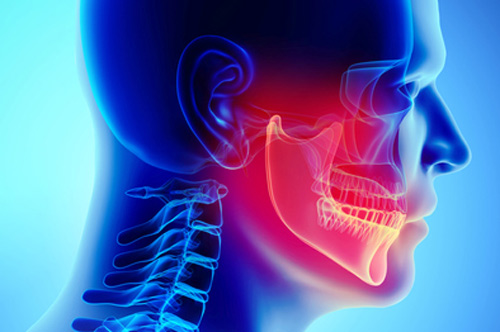 At Surprise Oral & Implant Surgery, we can significantly improve several jaw issues to help you chew, talk, and sleep better. Orthognathic surgery is also known as corrective jaw surgery and involves lengthening, shortening, or repositioning the lower or upper jaw. This helps treat a wide range of jaw ailments and imperfections.

Corrective jaw surgery provides an effective, long-term solution for patients with issues that can't be successfully resolved with orthodontic tools alone. Our range of reconstructive and corrective surgery options can help many patients successfully address their concerns and improve their lives.


Who Needs Orthognathic Surgery?

Patients who can benefit from orthognathic surgery include patients with an incorrect bite due to misaligned jaws and teeth. Sometimes, the lower and upper jaws may not grow at the same rate. Congenital disabilities and injuries may also impact jaw alignment. Although orthodontics can often correct occlusion (bite) when teeth are misaligned, orthognathic surgery may be required to correct jaw misalignment.


Benefits of Orthognathic Surgery

Orthognathic surgery provides many possible benefits for people who experience functional problems like bruxism (clenching or grinding of the teeth), sleep apnea, TMJ disorder, jaw prominence, problems with speech or chewing, and aesthetic concerns like poor balance in facial features caused by structural jaw problems. For the right candidates, orthognathic surgery can fix what could have been lifelong issues with their bite, along with other overall health issues they might have.


Orthognathic Surgery Procedure

Before treatment, you'll have a lengthy consultation with our oral surgeon in which all your concerns and questions will be addressed. It's vital to understand that it may take up to two years for corrective jaw surgery to be completed successfully. Make sure to carefully consider the steps and risks involved in this procedure before electing to proceed.

After the consultation, our surgeon will carry out a thorough exam during which dental impressions, facial measurements, and digital x-rays will be taken. The surgeon will then recommend the best treatment for your specific case. Before having corrective jaw surgery, our orthodontist will fit your teeth with braces in readiness for the change in your jaw position. This phase of treatment usually requires 6-18 months to finish. Your specific situation may need additional preparation beyond orthodontics, like wisdom teeth removal.

Once all pre-surgical procedures are done, our surgeon will carry out the jaw reposition operation. The operation may last for one to several hours, based on how complex the procedure is. Jaw repositioning surgery is done under general anesthesia. During the procedure, bone may be removed or added to your jaw to cause the change in orientation or size.

You can expect a bit of bruising, swelling, or pain for the next few days afterward. Usually, your jaws will be restricted for a few weeks after surgery to enable healing. Once you're discharged, you'll need to come back for several evaluations after surgery.

If you think you're a good candidate for orthognathic surgery, please contact Surprise Oral & Implant Surgery at (623) 263-5042 today! We'll be glad to answer any of your questions, and help you book an appointment with us.