Pediatric Tooth Extraction

Surprise, AZ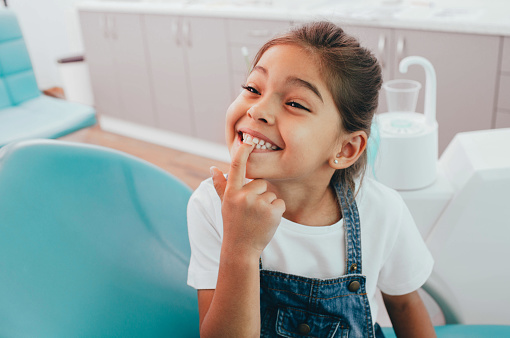 The extraction or pulling of a tooth in a child is more common than you may assume and generally pretty simple. Extraction doesn't have to be as scary as it sounds. Because the root system is often quite shallow, a child doesn't find the extraction of the tooth to be nearly as painful as an adult extraction. Their concern is generally more fear based. Together, we can help your child feel at ease and remove the necessary tooth quickly and easily. Dr. Alexander Nguyen DDS and our team at Surprise Oral & Implant Surgery can provide the calm and professional environment to cruise this process seamlessly.


When does my child require a tooth extraction?

In general, keeping your natural tooth structure intact is important, but there are incidents when pulling a tooth is best. We may find it necessary to remove a tooth for a wide variety of reasons, including:

| | |
| --- | --- |
| • | Hanging Baby Tooth: Sometimes, the permanent tooth has already erupted and the baby tooth has found a way to cling on. |
| • | Decay: Children are not known for their good oral hygiene habits, and they are known for their love of sugar. This combination can lead to problems with decay. |
| • | Trauma: From trips, to falls, and sports injuries, tooth trauma is a common problem in children. Fractured and broken teeth can be damaged to the extent that extraction is best. |
| • | To Improve Bite: A common reason for extraction is preparation for orthodontic work. Your orthodontist may request the removal of teeth for spacers or to relieve overcrowding or more as a preparatory step toward improving your bite. |
| • | Impacted: An impacted tooth is a tooth that has only partially erupted. The most common teeth to be impacted are the wisdom teeth, but it can occur to any tooth. This is most often seen in teeth that are overcrowded. |
The Extraction Process

Having a tooth pulled is a simple procedure, but can cause anxiety in children and sometimes parents too. We will meet with the parents to explain the process and what to expect prior to extraction of the tooth. Your child's comfort is very important to us. We will review our pain relief options with you based on what we feel is appropriate for the work being done. A simple extraction, meaning no cuts are required, typically only requires a local anesthetic.

Once the patient is comfortable, we will use a tool known as an elevator to lift the tooth from the socket and then forceps to pull the tooth out. Sometimes only forceps are needed, and sometimes surgical removal is needed, it just depends on each case, but we are prepared for all situations even if it changes in the process.

Depending on the work being done, we may place a couple of sutures or stitches to the location. Your child will want to be cautious of that area for a couple of days. We will also pack the location with sterile gauze which may need to be changed one or two times following extraction.


Follow-Up Care Following Extraction

Before leaving, we will review care instructions with you. A little bleeding is normal, excessive bleeding is not. The gums should form a protective blood clot quickly after having the tooth pulled. It's important to not disturb the clot to avoid a painful condition known as dry socket. This occurs when the clot is removed exposing the underlying bone to air, food, and liquids. We will remind you to not put any fingers in the mouth or suck on a straw, both of which can dislodge the clot.

After 24 hours it is good practice to rinse with salt water this will help clean the area and reduce bacteria in the mouth. Your child can take Tylenol or ibuprofen to help with pain and use an ice pack outside the jaw for mild swelling.

If you note any indications of infection or unusual bleeding or swelling contact our office and seek medical help immediately.