Pediatric Oral Surgery

Surprise, AZ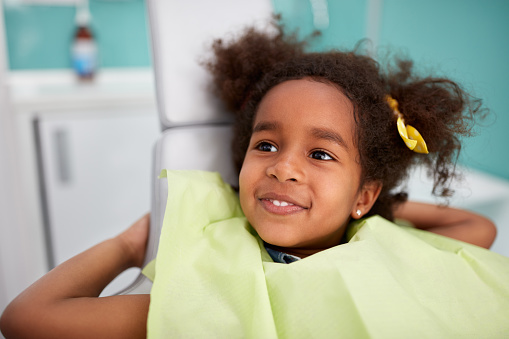 A variety of situations may require surgical intervention to improve your child's oral health, or to assist in the healthy development of their permanent teeth. Our team at Surprise Oral & Implant Surgery provides the quality care your child needs to strengthen and enhance their natural development. We are aware that dental treatment can be distressing to many children and every decision we make is based on taking their needs into consideration. From continuing education, to being updated on the lastest in tools and techniques and taking steps in providing a calm environment, we strive to help your child feel at ease. We invite you to learn more and meet the team.

There are so many dental disorders that can occur in childhood. There are development and biological issues, or trauma from falls or while playing sports, the list can go on and on. Some of the procedures most commonly treated include:


Most often, tooth extraction in children is to create space for adult teeth to come in. Other times, we may need to extract a tooth that is fractured, decayed or unnecessary including extra teeth.


Sedation/Anesthesia for Kids

We offer a wide variety of conscious sedation options, and unconscious options when needed. We will review these options specific to your child and the treatment being performed. It's important to make us aware of all medical information and medications being taken even if it seems irrelevant to their oral health.


One of the most common dental disorders in children is the positioning of their teeth and how it affects their bite. Oftentimes, prior to braces or other orthodontic devices being placed, oral surgery is needed to extract poorly placed teeth.


Dental Implants for Kids

Missing teeth can be problematic to the balance of the mouth as a whole, it can also cause chewing and speech problems. We can fill spaces of missing teeth by rebuilding the base of the tooth with a dental implant.


One of the most common pediatric oral surgery procedures is the removal of the third molars known as the wisdom teeth. This distant set of molars are often partially or fully impacted and more likely to decay.


Impacted is a term we use to indicate that the tooth was unable to come fully into position. This may be due to lack of space or the angling of the tooth. A tooth may be partially or fully impacted. This is not something to be ignored, an impacted tooth is subject to trapped bacteria and decay.


Structural Anomalies

Structural or congenital malformations can be a common disorder. It may be in the shape or size of the jaw, the development of the palette, differences in the teeth or more. We can correct these disorders and assist your child in a healthier development.


Labial & Lingual Frenectomies

Though the term sounds complicated, a frenectomy is a simple surgical procedure. It is done to release a tissue connection in the mouth. A labial frenectomy severs connective tissues between the lip and gums. A lingual frenectomy is done to release the tissue that is holding the tongue from feely moving, known as a tongue-tie.


Odontogenic Infections

An odontogenic infection refers to an infection of the jaws, face or the bony socket for the root of a tooth. This infection originated from a tooth or tissue near the tooth. Removing the infected material and rebuilding the area is necessary for restoring health.


The canine, or eye teeth, can be either partially or fully impacted, meaning they were unable to move into their correct position. We can remove the tissue and guide them into their place.


Supernumerary Teeth

Excessive or extra teeth is a common condition that can cause havoc to your bite. Often the best course of action is the extraction of the unnecessary tooth.


Pediatric Oral Pathology

Sometimes unusual tissue can develop, this may include bumpy tissue, discolored tissue, the growth of masses or changes to the texture. We may simply need to remove a tiny portion to give the tissue a closer look and ensure that the development is within normal parameters.


Natal/Neo-natal Tooth Rubbing

Sometimes early teeth can damage the gum tissue, lips or other soft tissue nearby. This can be painful or uncomfortable for your infant. We will want to relieve this discomfort and prevent infection.