Crossbites, Underbites, and Overbites

Surprise, AZ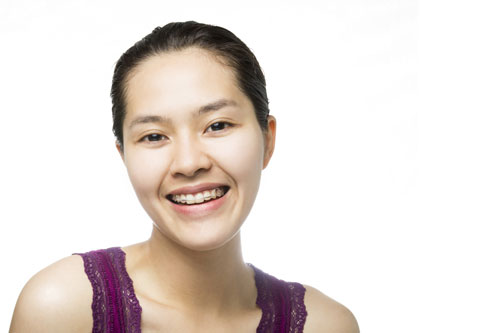 A healthy mouth involves several components, including the health of each tooth individually and then how all the teeth work together for a balanced bite. The term malocclusion refers to a bad bite, meaning the teeth as a unit are out of sync. This can cause a number of issues including, your ability to properly chew, uneven wear on your teeth, pain in your jaw and even affect your speech. At Surprise Oral & Implant Surgery we often work in tandem with your orthodontist to begin the steps toward a healthier bite. The preparatory steps taken before braces, or other orthodontic devices, are vital to obtaining successful results.

Depending on the severity of your malocclusion, your orthodontist may refer you to our oral surgery to discuss orthognathic surgery, which is performed to correct irregularities in the jaw bones and to realign the jaws and teeth. This will improve how the jaw works helping your orthodontic treatment be more successful.

There are numerous bite related issues, but some of the most common include:


Crossbite

A crossbite is an irregular bite where the top teeth and bottom teeth do not come together evenly when the mouth is closed, preventing the patient from biting down in the proper position. In a crossbite some of the upper teeth fit inside the bite of the lower teeth. A crossbite may affect one tooth or several teeth. They can be caused due to irregularities in the positioning of the teeth, positioning of the jaw or a combination of both. Oftentimes, crossbites are linked to a patient having a narrow upper jaw and palate. We may see the presence of a crossbite in both the front teeth or in the back teeth.

A patient would want to seek treatment for their crossbite for a number of reasons including correcting jaw growth issues, to protect the enamel of teeth that could be scraping, and to prevent potential breathing issues.


Underbite

An underbite is a malocclusion in which the lower jaw extends further than the upper jaw when the mouth is closed. This dental condition is also sometimes referred to as a Class III malocclusion or prognathism. Underbites can be the result of genetics, but can also be caused from thumb sucking or extended bottle use, trauma to the jaw, or the growth of a tumor.

Patients will want to seek treatment for an underbite because it can lead to face abnormalities including an extended chin, painful jaw joint issues, and bite problems such as worn enamel, increasing your chance of developing dental problems such as decay and erosion.


Overbite

The term overbite sometimes causes confusion because a proper bite is when the upper jaw is positioned slightly over the bottom jaw. An overbite is when the upper jaw comes far enough forward that there is space between the upper and lower teeth when the mouth is closed. The upper jaw extends too far forward.

An overbite can be the result of genetics or jaw alignment, but can also be caused from some poor habits including thumbsucking, chewing on pencils or nail biting. Patients will want to seek treatment for their overbite because it can lead to pain in their jaw joint known as TMJ dysfunction, the wearing of their enamel which can lead to tooth decay, and even migraines.