Dental Implants for Kids

Surprise, AZ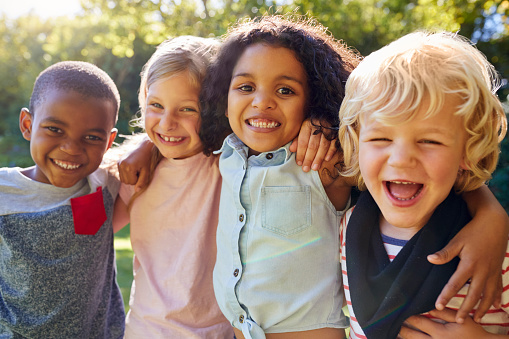 The number one reason for permanent tooth loss is gum disease, generally in older adults, but following that reason adolescents frequently lose teeth from blunt force trauma including playing sports or from falls. It can be devastating for both the child or young adult and their parents, leading them to frequently inquire if dental implants are appropriate for kids? At Surprise Oral & Implant Surgery, we have seen avulsed, or knocked out, teeth that were unable to be reestablished and provided the options needed to restore the patient's bite. We can help patients of all ages restore their function and fix their aesthetic.

An important aspect to the surgical placement of dental implants is having appropriate jaw bone mass available. This is often not the case until a patient is older, usually in later adolescence. In general, we do not recommend a dental implant in patients younger than 17 years of age, though we will determine options specific to each patient following a full examination and viewing digital radiograph images.


Dental Implants

A dental implant is a threaded metal or ceramic device that is surgically sunk into the bone to replace a tooth root. We can use them to restore individual teeth or as an anchor to support a dental bridge or denture. Tooth implants are a fantastic way to replace missing teeth in adults. However, we do not want to place an implant on a jaw bone that is still growing, it can hinder the bone growth.


Alternatives to Dental Implants

Missing teeth can cause problems to your child's bite and lead to jaw issues, you do want to consider alternatives to replacing missing teeth when a dental implant is not an option.

Alternatives may include:

| | |
| --- | --- |
| • | Orthodontics: Depending on the positioning of the missing tooth, and the child's bite, the most appropriate step may simply be the placement of braces. A common disorder in bites is overcrowding, the missing tooth may be the space needed to straighten the teeth and fill the space. |
| • | Dental Bridge: A dental bridge places a false tooth. There are multiple styles of dental bridges, the traditional bridge uses two dental crowns with a false tooth between. In addition there is the cantilever bridge which only requires one anchor, or the Maryland bridge which places a false tooth with metal bands around neighboring teeth and doesn't require the permanent alteration of the anchor teeth. |
| • | Flipper Tooth: A flipper tooth is a partial denture. It is a removable device that is used as a temporary placeholder. This may be appropriate for patients who want a dental implant at a future date and want a temporary fix. |
| • | Spacer: If the missing tooth was not a permanent tooth but a primary or baby tooth, we can place a spacer to hold the space until the permanent tooth is ready to erupt. |


We are happy to discuss tooth replacement options with you that are specific to your needs. For more information, contact our Surprise at (623) 263-5042.