Impacted Tooth and Tooth Exposure for Kids

Surprise, AZ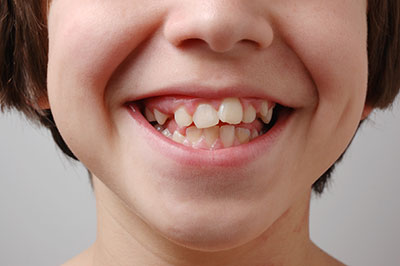 An impacted tooth is entirely or partially un-erupted, meaning it is unable to break through the gums fully. Sometimes, an impacted tooth can go unnoticed as it does not cause any sort of disruption. Other times, it can create substantial disturbance and agitation in the gums. In either case, they have to be treated or extracted in both cases, so they don't become a problem later on. Impacted teeth are easily identifiable in the X-rays required for routine dental examinations. At Surprise Oral & Implant Surgery, we specialize in identification and extraction of impacted teeth in children.


Symptoms of Impacted Teeth

An impacted tooth doesn't always show symptoms. Some just lie peacefully in the gums, but some can cause a substantial amount of problems. Some of the most common symptoms are:

| | |
| --- | --- |
| • | Swelling in the gums |
| • | Redness or bleeding in the gums |
| • | Bad aftertaste in the mouth |
| • | Pain when biting or chewing |
| • | Pain when opening the mouth |
| • | Bad breath |

The presence of these symptoms is not a definitive sign of impacted teeth. You will need to get an X-ray to identify whether you have an impacted tooth or not.


What Causes Impacted Teeth

There are multiple reasons why a tooth is unable to penetrate through the gums.

| | |
| --- | --- |
| • | Crowding – it is a pretty common reason for impacted teeth especially in children. The lack of space often prevents the later developing teeth from breaking through the gums completely. |
| • | Out of Position Growth- If the tooth is misaligned and growing at a different angle from what it is supposed to, it may not be able to find a way out of the gums. |
| • | Fight for space – if two teeth end up fighting for the same spot, one emerges victorious while the other remains buried inside the gums. |
| • | Ankylosis – this is a condition in which the roots of the teeth latch onto the jaw bone and fuse to it. This situation results in the tooth remaining frozen in place and not finding its way out. |

The most commonly impacted teeth are canines and wisdom teeth. However, wisdom teeth develop in the late teens and early twenties. It is impacted canines that become a problem for children.


Canine Impaction and exposure

Canines are the last primary teeth to come out and make an essential part of the mouth as they are critical to the bite. Where your wisdom teeth have to be extracted, whether it is impacted or not, the canine is a different story. An impacted canine is not extracted but treated or exposed to take its place in the jaw and restore the optimal functionality of the mouth. Your orthodontist and oral surgeon will work together to ensure that the canine is placed right and develops appropriately after it is exposed.

To expose it, the orthodontist will put the patient under sedation, and then move the surrounding teeth to create space for the canine. Dr. Alexander N. Nguyen will then expose the canine and attach a small chain and bracket to the tooth to hold it in place and adjust the canine if need be. We at Surprise Oral & Implant Surgery can help you identify if your child has an impacted canine or not. Visit us for a regular dental exam or for a consultation on impacted tooth and tooth exposure.