Zirconia Implants

Surprise, AZ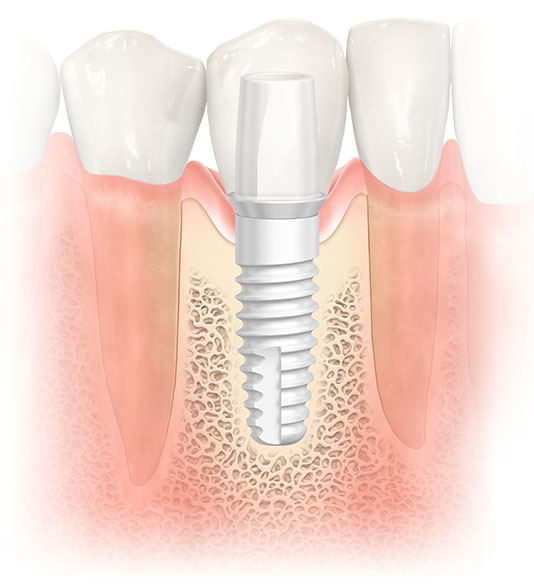 If you need to replace some of your missing teeth, you have several options available. This is especially true if you have metal allergies. For people who need implants, but for one reason or another, need alternative implants to the traditional surgical steel, there are other options available. One of the options available is zirconia. Zirconia is rapidly becoming a go-to substance for people who need an alternative to traditional stainless-steel implants. Let Surprise Oral & Implant Surgery tell you about zirconia implants.


What Are Zirconia Implants?

Dental implants have been used in dentistry for the last 30 years. Implants were developed as a way to replace a tooth and a tooth root, to keep the jaw intact and prevent bone loss. Dental implants consist of a screw, which is topped by a porcelain crown on top of it. Several metals have been used as implant screws such as surgical steel, titanium, and zirconia. We have been using zirconia for implants for the last 10 years, but it has been used in Europe for far longer.


Why Zirconia Is Effective As An Implant

About 20% of the population is allergic to one type of metal or another. The figure is even higher for people who have eczema. There are a variety of metals that people are allergic to, such as gold, silver, nickel, copper, bronze and steel. If you are one of those people who is allergic to some forms of metal, you need to find an implant metal that you are not allergic to. People who are allergic to metal are usually not allergic to zirconia. In fact, zirconia has one of the lowest allergic rates of any metal. It is easily adapted by the body. While implant rejection by the body is possible, it happens a lot less with a zirconia implant.

The biggest reason that people who are highly allergic to metal can use zirconia as an implant screw is because zirconia is not a metal. In fact, it is a crystal form of the metal zirconium. Because zirconia is a crystal, your body doesn't react to it the same way that it reacts to a metal that you are allergic to. In fact, zirconia implants are marketed as being metal free, which is really important to people who are highly allergic to metal. In addition, zirconia is used as a material used in fillings as well. That's because many patients who have older fillings made of mercury amalgam, and they want to change the old mercury fillings out and replace them with zirconia fillings. Zirconia has proven to be a great material to use in dentistry.


Advantages of Zirconia

Not only is zirconia a safe non-metal alternative, but it is cheaper to use than other dental materials, such as titanium. Because zirconia is cheap to use, it is cost effective for an implant metal. It is easily accepted by the body and has a low rejection rate. Also, while some patients have noticed a gray color underneath their gums because of the metal in the implants, zirconia implant screws are clear, and aesthetically pleasing. Zirconia is a great material for implants. If you are interested in having implants with zirconia screws, Surprise Oral & Implant Surgery can help. Give us a call at (623) 263-5042.